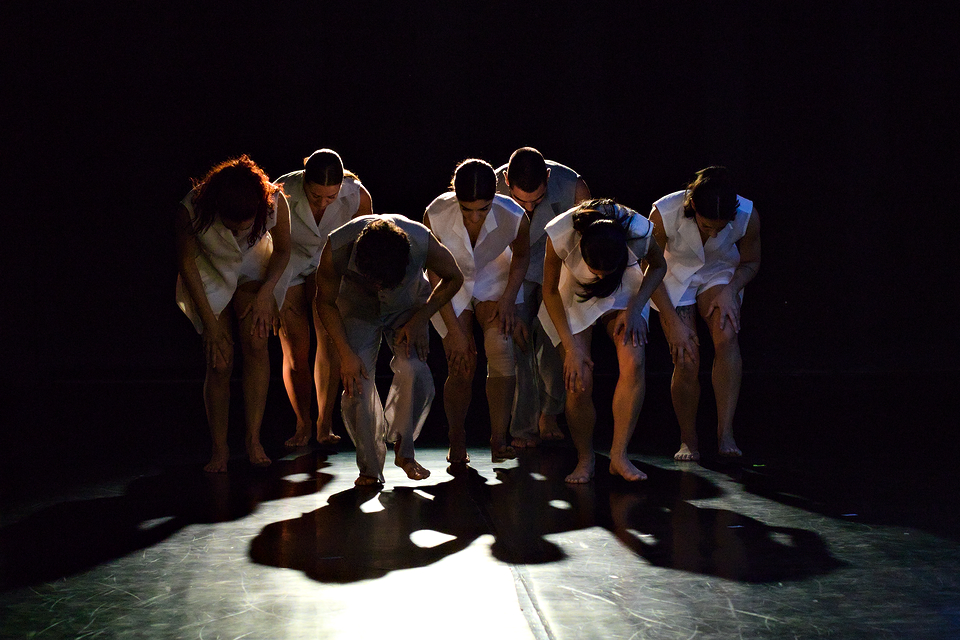 11 September 2020
Egomio Cultural Centre
Aerologies is a project created during a pandemic. With numb bodies and uncertain looks, we discovered new parts of ourselves, we looked for new ways to create. By exchanging conventional, expected bodily moments, recognizing and breaking the conveniences of bodies, placing dancers in more difficult stories that did not belong to them, we created stories that flow in the power of the air, the wind, the time and the truth from a different perspective.
The project is implemented in the framework of the Terpsichore program to support contemporary dance in Cyprus. Ministry of Education, Culture, Youth and Sports.
Idea / Choreography: Elena Christodoulidou
Drama consultant: Erdogan Kavaz
Performers / Creative process: Nicole Yiannaka, Christianna Eftychiou, Kyriakos Blaze Ierodiakonou, Reggina Markidou, Giannis Economides, Ήβη Χατζηβασιλείου, Diamanto Hadjizacharia
Music: Haris Sophocleous
Scenography: Eleni Ioannou
Costumes: Natalie Kirmizi
Lighting: Aleksandar Jotovic