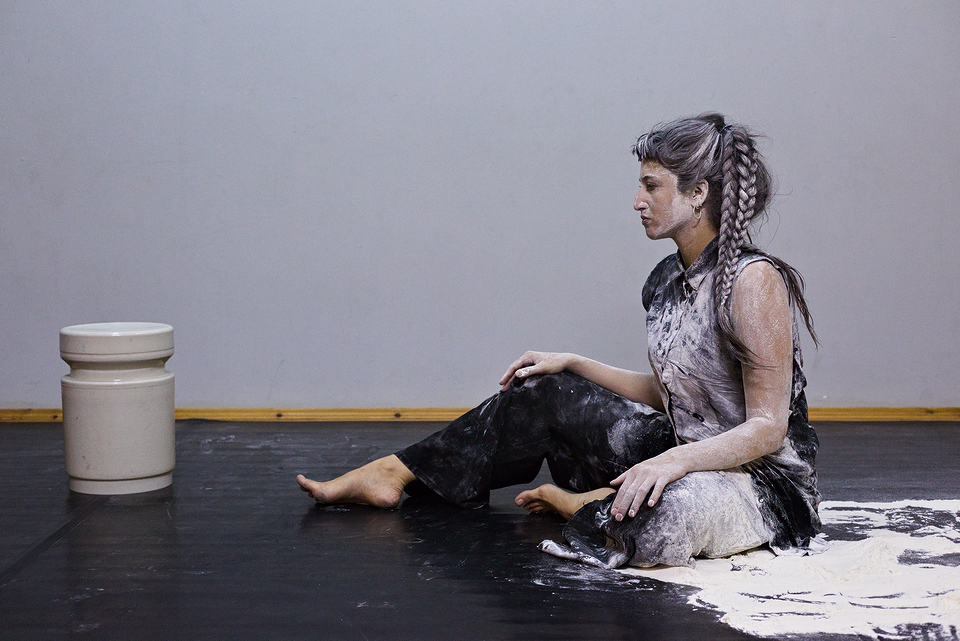 By establishing the body's presence within the space and time of the spectator as the workshop's central axis, participants came in conversation with the image, the object and the relational connections that are produced, in order to expand their mode of practice into a new vocabulary of tools, values and notions provided by the field of performance art.
The works are presented as the continuation of a performance art workshop led by mentor and visual artist PASHIAS, opening up the participants' practice to the field of performance art.
PASHIAS notes that the workshop explores the new condition of preserving individual and social safety measures, through which the relational reality and experience of a social encounter with the live artwork is manifested, forcing the dimension of interactivity into redefinition. The immediacy and materiality offered by performance art are two of the features on which new work is based and created, initiating a process that aims to overcome the currently obligatory spatial distance.
Featuring: Alexia Nicolaou, Annie Khouri, Athina Georgiou, Demetra Demetriadou, Georgia Constantinou, Marina Poyiadji, Nefeli Tsiouti
Supported by: Cultural Services of the Ministry of Education, Culture, Sports and Youth.