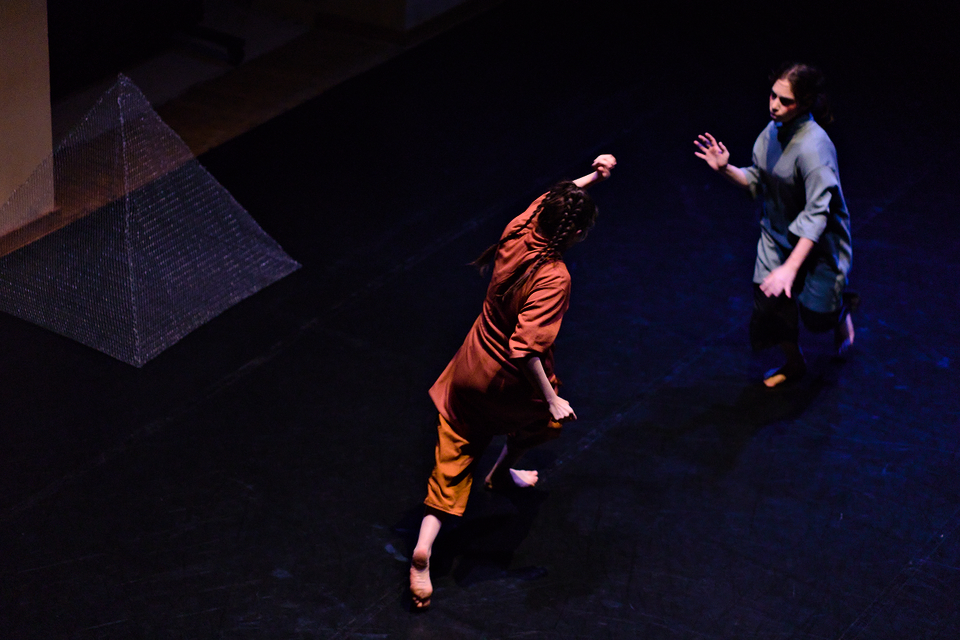 A performance with original text and choreography, and a mountain, that is said to hold rivers with the blood of the gods.
How much does a beast's heart weigh? The heart of a lettuce? Is the sixth caryatid sad?
A ritual. The slow ascent to immortality. A road that looked straight and now opens up all the turns. The circular course from unit to coexistence and again: Dance. A constant negotiation of need, desire and fear – human.
"Maybe we should have sacrificed something. Or we could talk about things that hurt
Text Direction Choreography Stage design: Annie Khoury
Performers: Elisavet Panagiotou, Annie Khouri
Setting realisation: Raf Tsiakli
Lighting: George Lazoglou, Sakari Laurilla
Sound engineer: George Theodoulou
Warm thanks to the Mitsidis Group for the support.