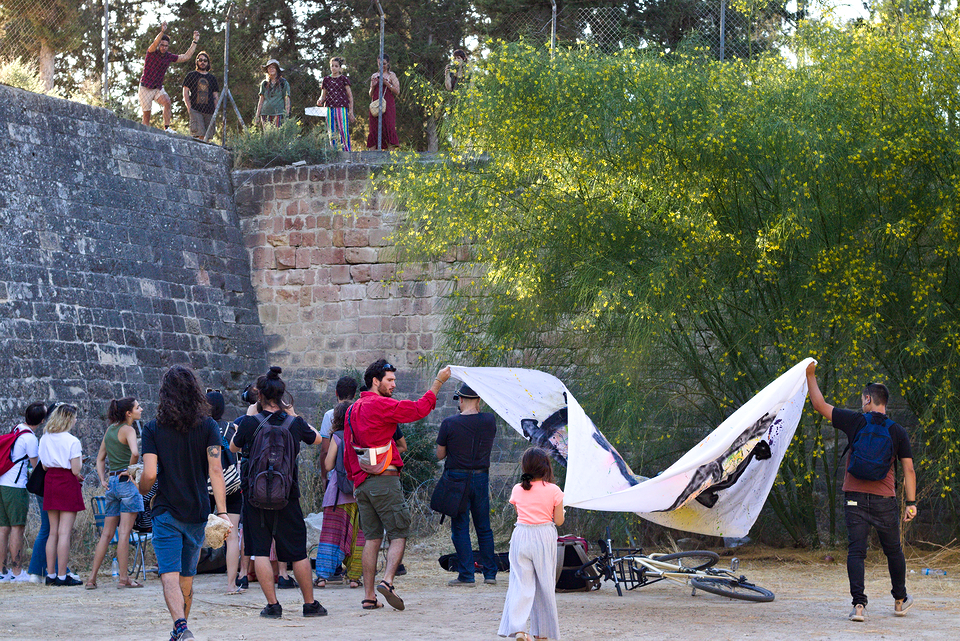 At the beginning of the Sars-Cov-2 pandemic, the checkpoints connecting the North and the South of Cyprus were closed, and they have never been reopened. After the spring 2020 lockdown, the people met at Paphos Gate, the only spot where there's neither Buffer Zone nor military areas: the people can meet there across one fence only.
Some divided couples started to meet at the barricades, like Romeo and Juliet, and then many followed, sending far hugs to their friends in the other side and sharing music, poetry and paintings.
The pandemic had a huge effect in Cyprus, and specially in Nicosia. The politics decided for a further division: the epidemiological division. Despite the low spread in Cyprus, the two halves of the island and of the town suddenly ceased to be connected. Jobs, love stories and hopes for a reunification were frozen and tied to the unknown destiny of the Sars-Cov-2, and of the Eastern Mediterranean geopolitics.
11 June 2020 and 18 June 2020
Paphos Gate