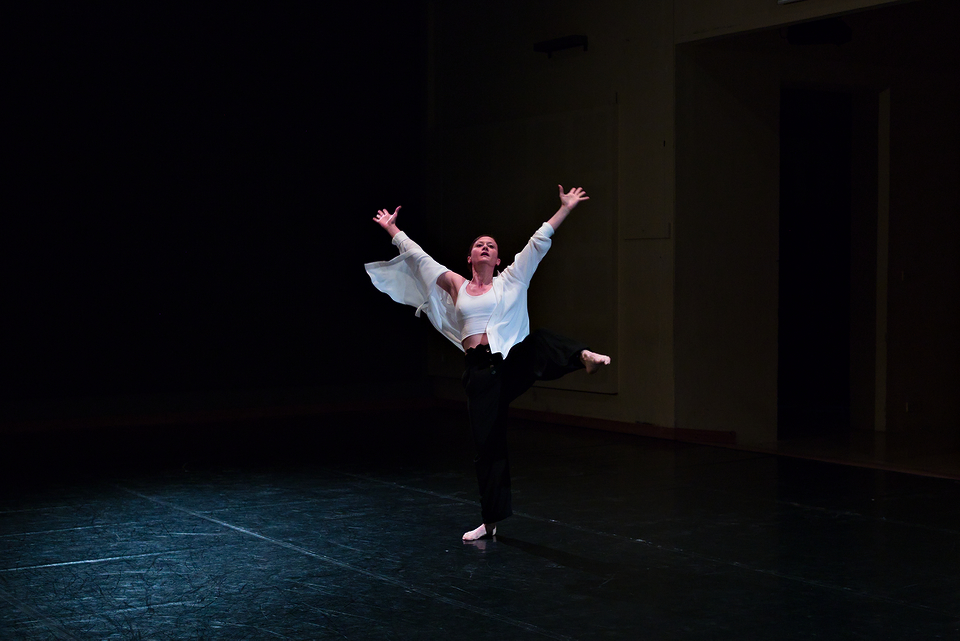 This choreography is dedicated to all women who confront breast or ovarian cancer.
A solo performance, depicting scenes from their experiences, the emotions and the struggle that these women go through during their experience with the disease, documenting the battle that these woman experience with cancer. It represents a difficult, unique, lonely journey. What unites them is the confrontation of a beast that they try to tame by discovering their inner strength that is hidden inside them, the optimism and the belief that they can defeat the beast.
The goal of this choreography was to convey a message of hope for every woman who is experiencing cancer, to give face to these women who until recently were almost invisible as a result of taboos imposed by the society and consequently to give a reason to the public to come and see and experience my work. Solo choreography is a technique that I deal with over the past few years that assists me to explore myself both emotionally as well as choreographically so as to surpass myself and create choreographies which express me.
Idea, choreography and performance by: Demetra Demetriadou
Editing and Mixing of sound: Mikaela Taggari
It was in the Dance Waves Festival 2020