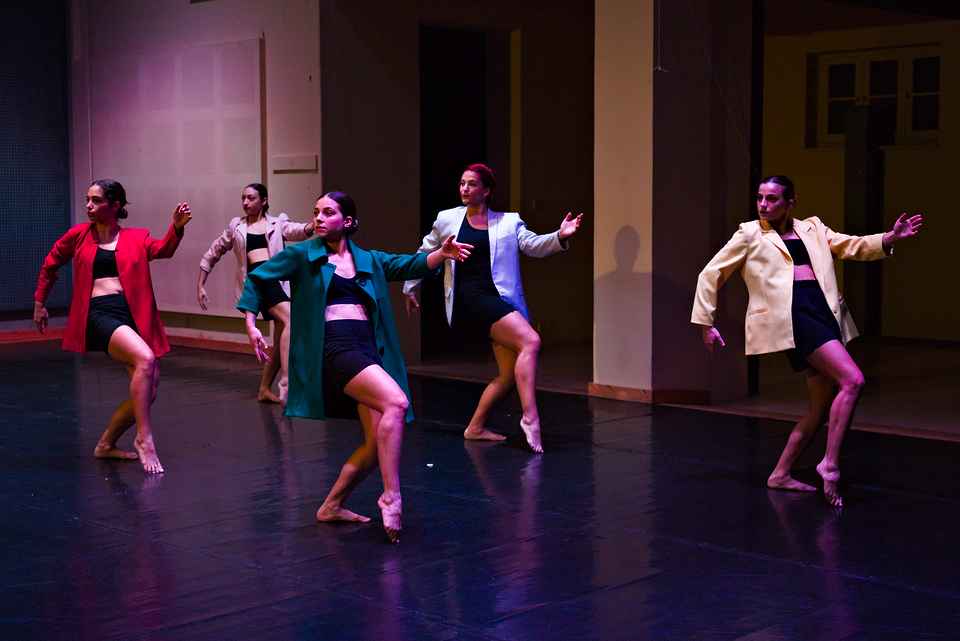 The title of the piece is a word game based on three Greek words: πρόσωπο (prosopon/face), προσαρμόζω (prosarmozo, to adjust) and ζω (zo, to live).
The pupil adjusts to the light, it becomes wider or narrower, accordingly, in order to see the world around it. Chameleons change colours, adapting to the colours of the surfaces they crawl, thus winning their survival. How many surfaces do we go through as human beings in our everyday life? The performance deals with the human desire and need to create groups, to belong and to adjust in those.
The group co-created and performed the piece together, working with the tools of repetition, patterns development and pauses. Important sources of material were paintings and images from one's daily life, depicting strong emotions and different social contexts.
Choreographed and performed by the Kores team: Elisavet Panagiotou, Sophia Irakleous, Andria Constantinou, Avgoustina Triarou, Maria Chrysostomou
It was in the NO BODY At a distance 2020 festival