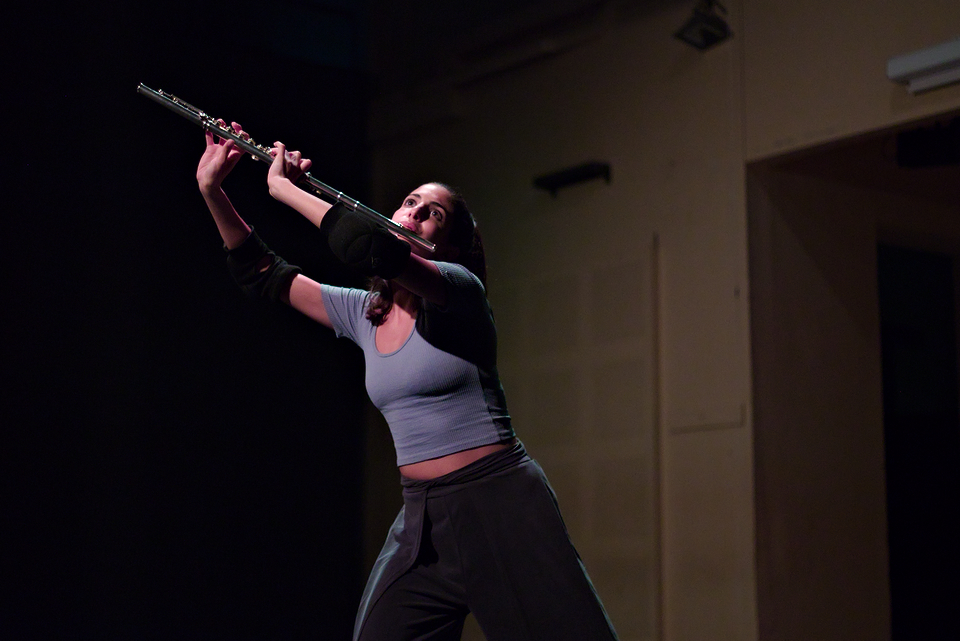 Nataraja explores the limits between sound and movement, as we assigned both to a single performer. The composition focuses on the permanent tension between the pure and controlled sound of the flute, and its unavoidable distortions due to certain movements and positions.
Movement pre-exists in the interpretation of the flute: the use of the body and the act of breathing connects the flute performance with dance. The action is inspired by the natural movements of the flautist when she plays, but Eva pushed them to their limits, until they become distorted.
Each part of the composition – both music and movement, was a result of discussion and close cooperation. In this manner, Dance and Music become one, extending beyond their individual limitations.
Flautist and performer: Eva Stavrou
It was in the NO BODY At a distance 2020 festival