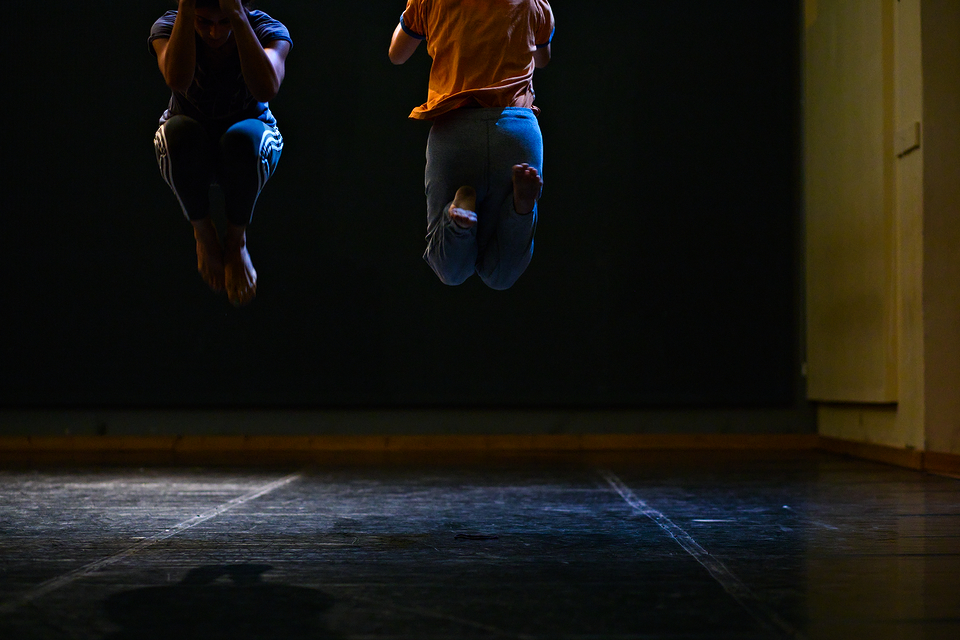 Meeting Point is an emotional and physical confrontation between two different but very similar individuals that are never close enough to touch and never far enough to separate.
Evolution is based on difference, not on equality

Yuval Noah Harari, Sapiens: A Brief History of Humankind. Vintage, 2011
In an abstract and nontheatrical manner, this choreographic work explores human relations by focusing on the intensities, dynamics and synchronization of movements.
The performance premiered at Summer Dance Performances organized by Nea Kinisi in 2020
Choreographer: Milena Ugren Koulas
Dancers: Elena Gavriel, Milena Ugren Koulas
Music: George Koulas in collaboration with Marios Takoushis
It was in the NO BODY At a distance 2020 festival