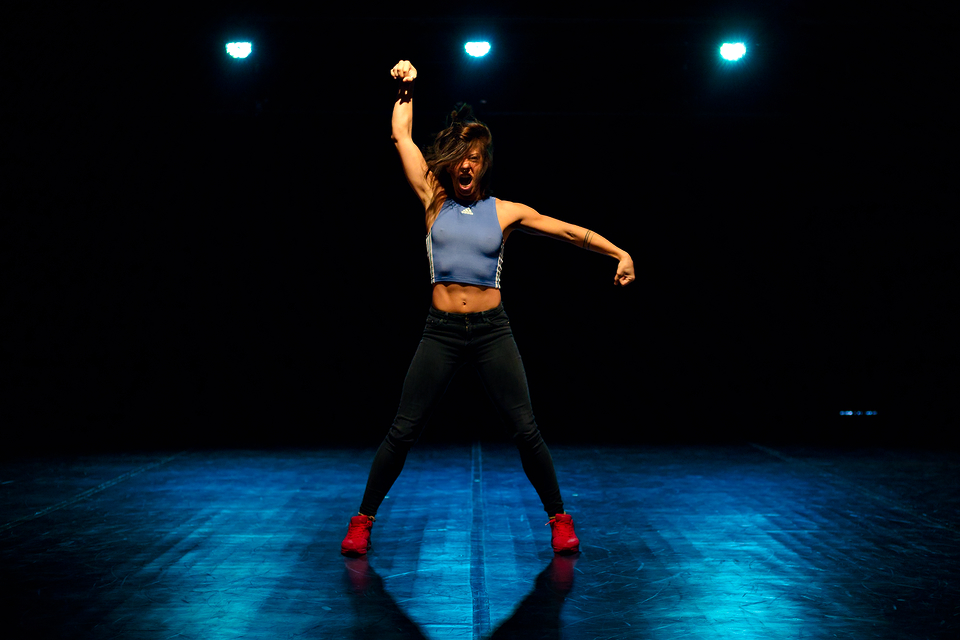 2020, the year of the pandemic. The primary need of living communication with others, the end of confidence, the need for hope, observation of change and the liberation of nature from human greed were unprecedented conditions and concerns of our daily experience.
The original design of the show was born during the restrictive measures to prevent the spread of the pandemic, through the obstacles of the required coexistence, of the required confinement, with the body and the mind in a complete shift from the habit. The relationship with nature led us to the basic idea, the motif of the show.
Šílený Posun is Crazy Shift in the Czech language.
Concept: Ήβη Χατζηβασιλείου, Dimitris Spyrou
Dance: Ήβη Χατζηβασιλείου
One man band: Dimitris Spyrou
It was in the Dance Waves Festival 2020